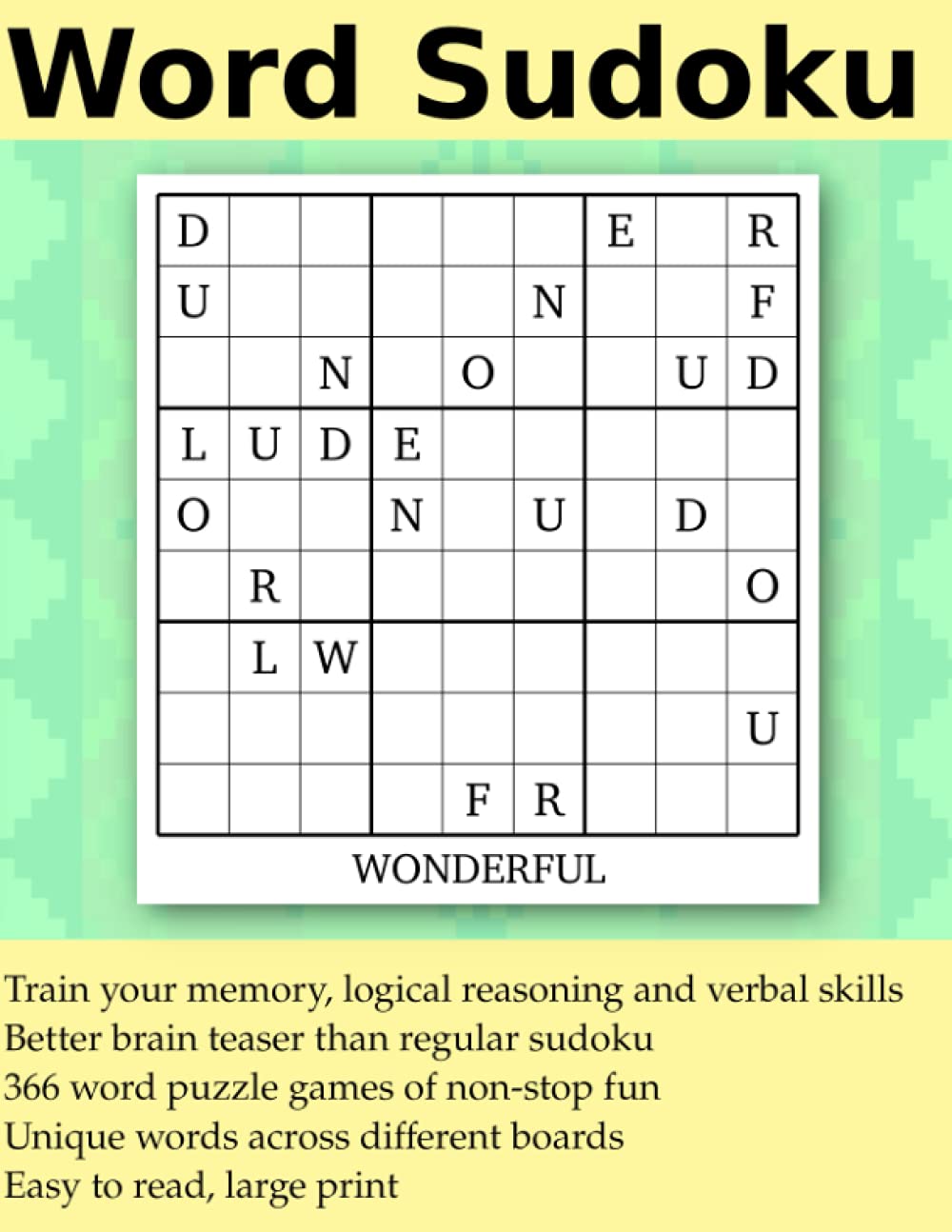 The Word Sudoku book is now available for purchase on
Amazon
!
The book contains 366 puzzles, each one using a different word, with varying difficulty levels, and solutions.
Printed on good quality white paper, in large font.
You can see a small sample of the book
here
.
How to play word sudoku
In word sudou, you must fill in each row, column or 3x3 block using the letters of a word, instead of numbers. Otherwise, normal sudoku rules apply: all letters of the word must be used, without repetitions in rows, columns or blocks.
For example, here is a partially solved board: